Awards
Recognition and Encouragement Awards
academicsworld is proud to initiate a program to honour attendees with awards to celebrate and inspire their achievements at its various conferences and events. We acknowledge the hard work and effort put in by individuals within an ever-evolving industry and aim to recognize the pinnacle of professional accomplishment. The awards are backed by a panel of esteemed industry leaders and are a testament to the recipient's impressive credentials.
Best Presentation Award
This award is bestowed upon researchers who exhibit exceptional presentation skills, effectively communicating their research work to their peers and the wider community. The award is decided by the session chairs and co-chairs and is given to the author who delivers the most engaging, clear and concise presentation.The award ceremony will take place at the end of the presentation session.
Young Scientist Award
This award recognizes and celebrates the brilliance of young researchers. The recipient is chosen by the Young Researchers Forum and is awarded based on their presentation skills, research impact, and application. Participants pursuing Masters, PhD, or post-doctoral studies are eligible for this award and will be recognized upon completion of all oral presentations under the Young Researchers Forum category.
Best Paper Award
This accolade is designed to recognize exceptional research work that demonstrates a high level of originality, technical merit and relevance to the field. The award is given to authors whose paper showcases the highest standard of excellence in research and has been selected by a panel of industry experts.The award ceremony will be held at the conclusion of the conference.
Best Poster Award
This award recognizes the best poster presentation given throughout the event. The recipient is chosen by the poster session judges and is evaluated based on presentation content and clarity, originality, communication, and scientific aspects, as well as the layout, insights, analysis, and description of results. The awardee will be recognized upon completion of the poster session.
Search Conference
Sign up to receive our free newsletters!
Apply Speaker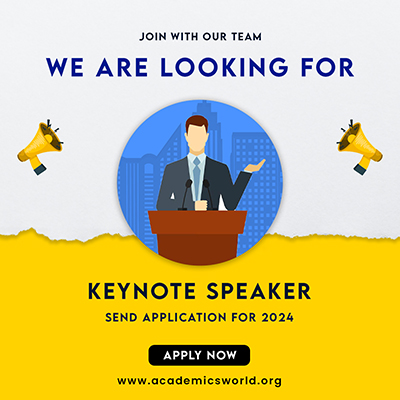 Subscribe